We are back. We are new.
StaplerCup 2021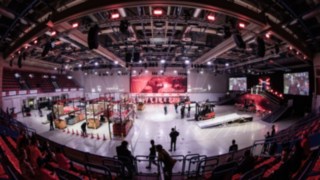 StaplerCup 2021
Our course designers spent months perfecting the new layout. The result? A fantastic mix of challenging surfaces, extremely tight bends, and a sprinkling of balancing acts. The course challenges saw participants racing to move, place, stack, and pick various objects. And even better, the fans could cheer them on in real time. The course developers drew inspiration from real-life tasks and everyday challenges in the logistics sector, but also incorporated hurdles from other areas. The final package therefore offered some surprises, but above all some top-class forklift driving.
Company Team Championship 2021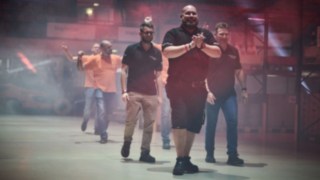 The brand-new StaplerCup course turned the established company team rankings on their head. In the first round, only two teams out of thirteen completed the course within the seven-minute time limit. In the second round, however, more teams cracked the course and threw themselves into thrilling head-to-head battles. The excitement reached its peak in the final when, after a dead heat in earlier rounds, local star team Teamlog GmbH Spedition und Logistik from Aschaffenburg scored a convincing win and set a new record.
German Men's Championship
The tension in the men's final was almost unbearable. The two finalists, Markus Zenger from Burglengenfeld and Joshua Glöggler from Westerstetten, had both conquered the Hero Ramp multiple times in earlier rounds. But on their final circuit, their trucks were almost neck-and-neck on the oversized see-saw when both their towers toppled. The few centimeters of advantage that Zenger had over Glöggler were enough to secure him victory. Despite a furious bid to catch up, Guiseppe Tamburino from Zusmarshausen came in third.
German Women's Championship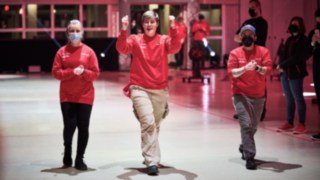 After an exciting final round for the women, Melanie Holl from Felsberg emerged as the clear winner and was crowned German champion forklift driver. She battled it out in a gripping duel against Barbara Marr from Burgkunstadt. However, Holl demonstrated greater finesse and stronger nerves on the Hero Ramp. And with a final burst of speed, she sprinted to the buzzer to successfully defend her title. Marr received silver and Steffi Schache from Neustadt drove into third place.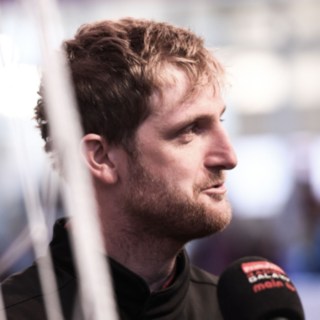 Questions?
Do you have any questions regarding StaplerCup, the different disciplines or how to participate? Get in touch with us.
Contact us