Winners of StaplerCup 2022
The Winners of the Company Team Championship and the NationsCup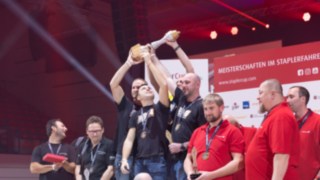 StaplerCup Finals 2023
27. October 2023
-
28. October 2023
StaplerCup: Welcome to the forklift truck driving championships!
Breathtaking action that's truly thrilling until the very last second and the best forklift truck community in the world – that's what StaplerCup is all about. Here, the best forklift drivers face off against one another in national and international competitions. You can be there at the heart of the action and cheer on your #forkliftheroes. Either at the regional championships taking place throughout German or the big showdown at the StaplerCup Finals in Aschaffenburg!.
StaplerCup Highlights 2022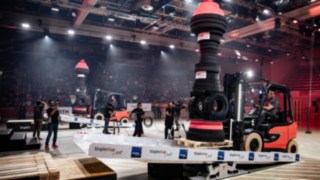 The StaplerCup courses demand intense concentration, skillful driving, and nerves of steel from competitors. Every year, the competition delivers new challenges, thrilling action, and goosebumps guaranteed. Opponents compete against each other and against the clock to overcome intensely challenging obstacles that are both thrilling and nerve-wracking for competitors and spectators alike.
Summary of NationsCup 2022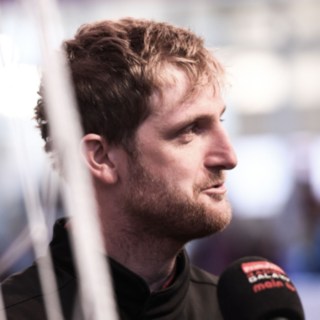 Questions?
Do you have any questions regarding StaplerCup, the different disciplines or how to participate? Get in touch with us.
Contact us