StaplerCup – The Forklift Truck Driving Championships
The story of the StaplerCup begins back in 2005 with a single aim: To provide an insight into everyday tasks in the logistics sector. Why? To show just how essential it is in this industry to keep things running smoothly and safely. And to give the drivers the attention and respect that they deserve.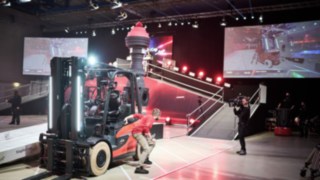 StaplerCup Action
The new StaplerCup courses promise even more action and even more excitement. For the first time, Germany's best ForkliftHeroes can start the course side by side and battle it out in exciting fork-to-fork duels.
Competitive Forklift Driving at Its Best
The StaplerCup courses demand intense concentration, skillful driving, and nerves of steel from competitors. Every year, the competition delivers new challenges, thrilling action, and goosebumps guaranteed. Opponents compete against each other and against the clock to overcome intensely challenging obstacles that are both thrilling and nerve-wracking for competitors and spectators alike.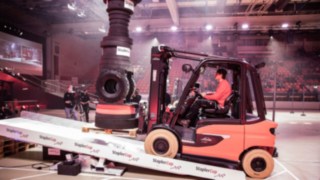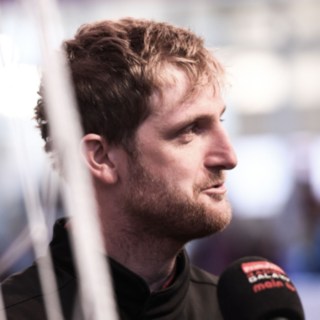 Questions?
Do you have any questions regarding StaplerCup, the different disciplines or how to participate? Get in touch with us.
Contact us